FleetHeat gives you full control
All data is easily controlled via the website fleetheat.se, where you can import schedules for the depot's buses and, combined with the local temperature readings, make sure the bus is warmed up with optimal energy efficiency. View the current status of the bus, such as battery level and departure times. In short, FleetHeat gives you full control of the heating!
WELCOME TO A SMART BUS DEPOT
FleetHeat leads to fewer cancelled trips and reduced penalties. Wear and tear on the bus is decreased and the work for the track managers and depot personnel is made easier. The driver's comfort is ensured from the beginning of the shift and passengers can be taken on a warm bus from the start of the route.
FleetHeat is a smart bus depot – welcome!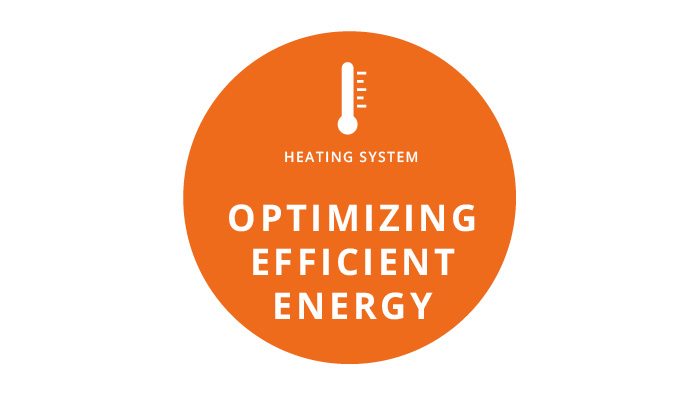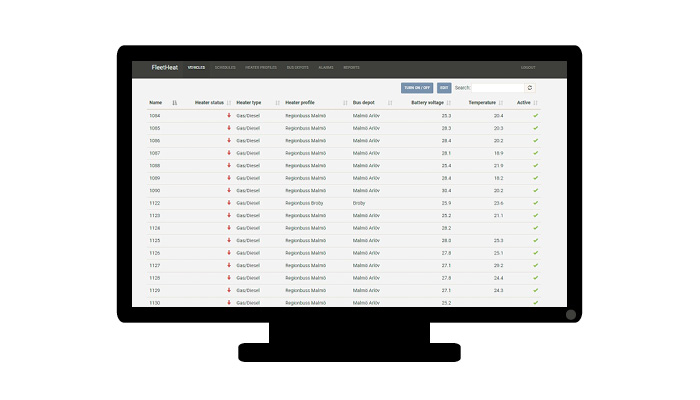 Automatic Remote Control
Heating system for each bus is easily operated and regardless of location
Designed to work with all brands of bus and engine heaters
Programmed through Excel and other spreadsheet programs
Simplifies traffic management
Increased vehicle mobility between depots

Timer
Automatic operation
Easily-imported presets
Individual timer functions for each vehicle
Buses pre-heated on schedule
Reduces work load for depot staff

E-service
Easily managed through the webpage
Monitors battery level
Displays temperature at the driver's seat
Detailed logs on bus temperature, battery level etc
Issues alerts on temperature deviations and warns if the bus is not ready

Environment
Pre-heated engines consume less fuel from the start, saving fuel and money
Reduced hazardous emission
Improved working conditions for drivers from the start
Improved passenger comfort
Less maintenance due to reduced engine wear

Weather
Adapts heating to local temperature conditions
Automatic regulation of inner temperature
Optimized energy efficiency